System Health
Patch Management:

Microsoft Windows Patches
Microsoft Office Patches
Adobe Suite Patches
Java Patches
And Many More

PC/Phone/Tablet Health Check:

Malware Detection
Malfunction monitoring
Preventative Data Loss Protection
Proactive Services
Proactive Service Solutions:

24×7 performance monitoring of your key devices, applications and IT resources
Remote and onsite maintenance services
Rapid diagnosis using monitoring data
Call response priority over standard customers
Comprehensive reporting and analysis
Greater transparency into IT performance and panning

Addresses:

Network and system stability
Security Services
Desktop Services
Data protection through backup solutions
Effective planning for functionality and capacity

Also Offers:

Service desk for centralized support
Strategic planning through regular review meetings
Benefits
Significantly improve overall system reliability and performance

Prevents issues, reduces downtime impact and duration

IT spending focused on issue avoidance and service optimization rather than 'fire fighting'

Through preventative maintenance

Predictable network and system management costs

Majority of support is pre-scheduled or automated
Alignment of IT support with your business needs

Improved security

Minimize risk of intrusion, data theft and lost productivity

An outsourced IT management solution

Allows you to focus on your core competence and not you network
Can You Afford NOT To?
Increase

System uptime and performance
Staff productivity
Cost predictability
Alignment of IT to business needs
Transparency into IT performance

Reduce

Security and compliance exposure
Risk of catastrophic data loss
Emergency IT issues
Downtime and lost productivity


Why Us?
With Preferred IT Solutions Managed Services the amount of time a technician will be needed on site will be reduced by using a suite of integrated tools, including reporting, that covers every facet of network and systems management – allowing for quick and easy control of the entire IT infrastructure, as well as branch offices and remote users. This replaces existing point solutions with one cohesive tool set managed from a single console for managing everything from laptops and other mobile devices to network devices such as switches, routers and printers.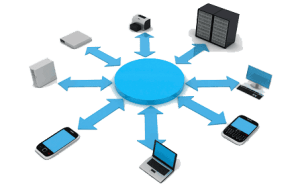 With Managed Services through Preferred IT Solutions we can compile and keep up-to-date detailed records of all your IT assets. Not only your physical hardware, but software as well.  You can have access to detailed statistics on all the equipment and license information on the software you use.  This will allow us to provide you with recommendations on improving your overall system performance.


Preferred IT Solutions Managed Services provides a wide-ranging set of Networking Monitoring and Performance Management solutions. This helps manage network performance more effectively with SNMP monitoring, network device connectivity checks, TCP service monitoring and network security.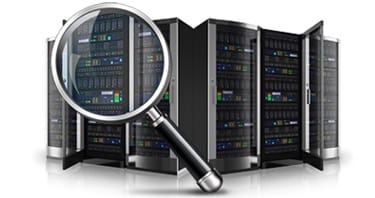 We can easily monitor and manage the health of your servers and help you avoid the risk of costly, after-the-fact, repair and data recovery, through proactive monitoring of server security, hardware and disk performance, applications and software.