Did you know you can have a texting feature on your website? 3CX offers a great feature that allows you to do just that!
With our 3CX phone system, texting has always been a nice option for your customers. Most people don't know that 3CX also offers a messaging service for your website that ties directly into your phone system as well.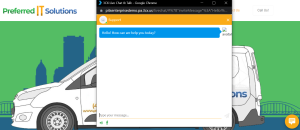 On most websites, you can find the option to chat with a representative. When someone messages the Live Chat, it is sent directly to your phone system as a text message. Once a message is sent to the phone system, employees can claim the chat to minimize confusion.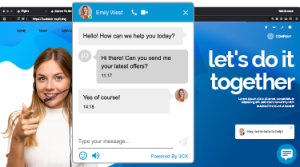 Make it easier for your employees to talk to customers in multiple ways! By integrating live chat with our phone system, any website visitors can chat with people in real time.